Fire & Rescue team pushes ahead with new fire engines in time-honored fashion
The Fire & Rescue team has announced the arrival of two new fire engines as part of an upgrade to the department's fleet.
The public will get a chance to see the new engines, which will be on display Tuesday March 7 in front of City Council Chambers during the City Council meeting.
When the engines first arrived, members of the department honored an old tradition of physically pushing the engine into the station.
In addition, the department said a prayer with Police/Fire Chaplain Mike Decker.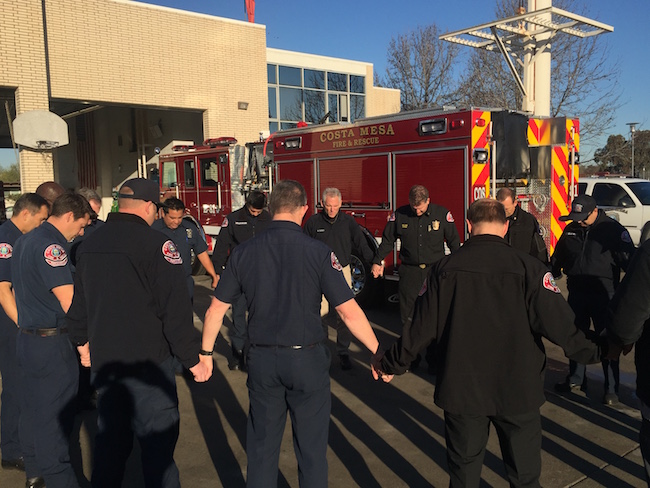 "Early hand drawn fire engines, ladder wagons, hose carts, were physically pushed back into the station by hand after calls for service," Fire Chief Dan Stefano said. "The horse drawn steam engines that followed could be backed up by the engineers, but it was difficult to align the steam connections on the engine with those in the station, so the horses were disconnected and the steamers were also often pushed back into the station by hand."
While not every department continues in the tradition, Costa Mesa Fire & Rescue team has preserved that fire history.
"Ultimately, we evolved when our engines had motorized horsepower," Stefano said.  "But the fire service lives and breathes in tradition, and in an effort to honor and pay tribute our past, the new engine barn push in is executed by some."