Last week, Costa Mesa Police Chaplain Mike Decker led 49 young volunteers visiting from North Dakota in a park-wide cleanup project at the Greenleaf Mobile Home park located on the Westside of Costa Mesa.
The volunteers affiliated with The Gathering, a once every three years event showing kids how big of a change they can make in local communities, picked Costa Mesa to make a difference in.
"These Dakota kids and their sponsors, traveled 1,600 miles to share God's love with our community," said Decker, who also serves as pastor of Palm Harvest Church. "From all of us in Costa Mesa, we say thank you."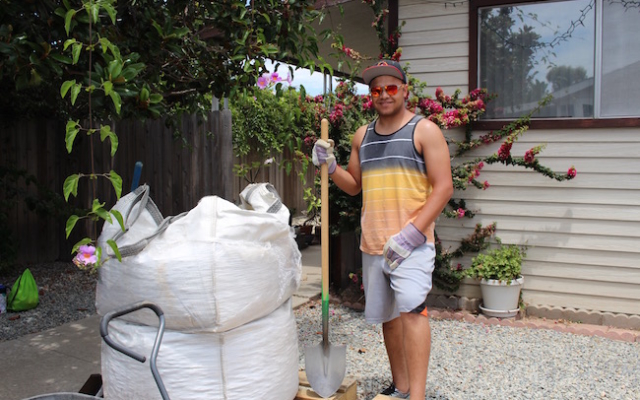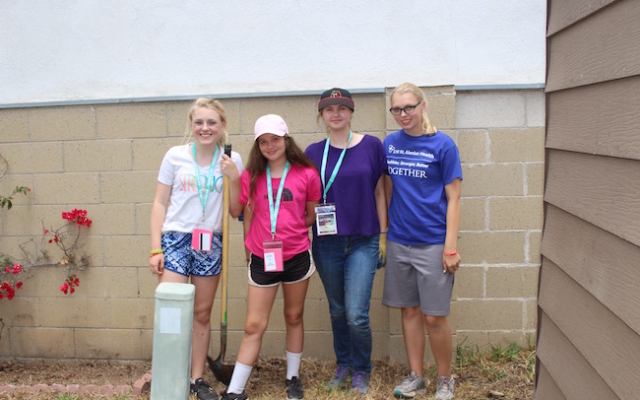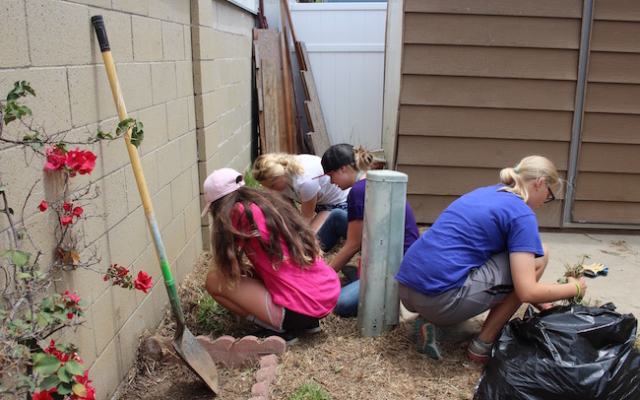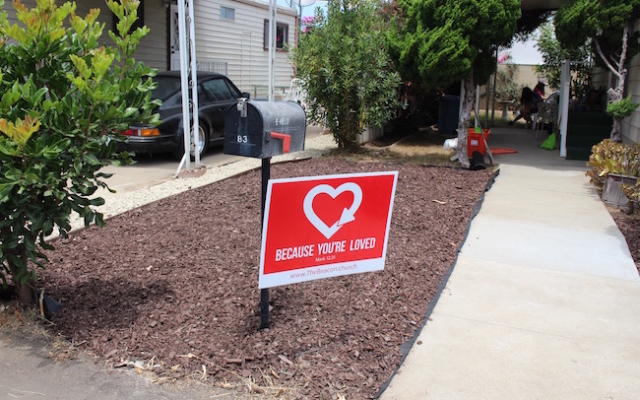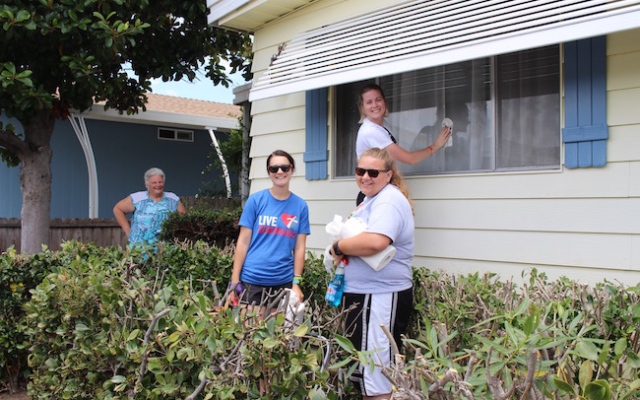 The Gathering event serves as the national youth gathering for the North American Baptist Conference.
The Visitors arrived on Sunday and were quickly hard at work throughout the park.
On Monday, July 10, the team set out to clean up multiple homes that needed some TLC and shore up the landscaping throughout the park.
A fence or two was even constructed. Planned for the week were visits with senior citizens in the park and a few trips to the beach.
Lynn Singer, one of the organizers of the trip explained that some of the kids making a difference had never been outside the small North Dakota town.
She also explained that it was important for the volunteers to remember that you don't have to go to Africa to make a difference.